I've been running a Roll20 game for a few weeks now. After a lot of trial and error and conversation, we've got down a pretty good system.
Basically, I have two roll20 games going.
One roll20 game is just for playmats and rune bags. All players have GM level access for this game so that they can draw/shuffle/etc. runes from their individual rune bags. This is a recent thing we implemented and it makes things MUCH quicker. Before that, when we only had one roll20 game, players could draw cards from their rune bags but couldn't SHUFFLE them afterwards - which meant that it was up to me to do that all the time. That slowed things down a lot.
Oh, and the rune bags are just decks with the appropriate settings and rune cards. PM me if you want help with that.
Initiative can be clunky at times but in a perfect world (where there's no surprise or anything), we again use a Deck, which we then 'draw to' the Initiative tracker.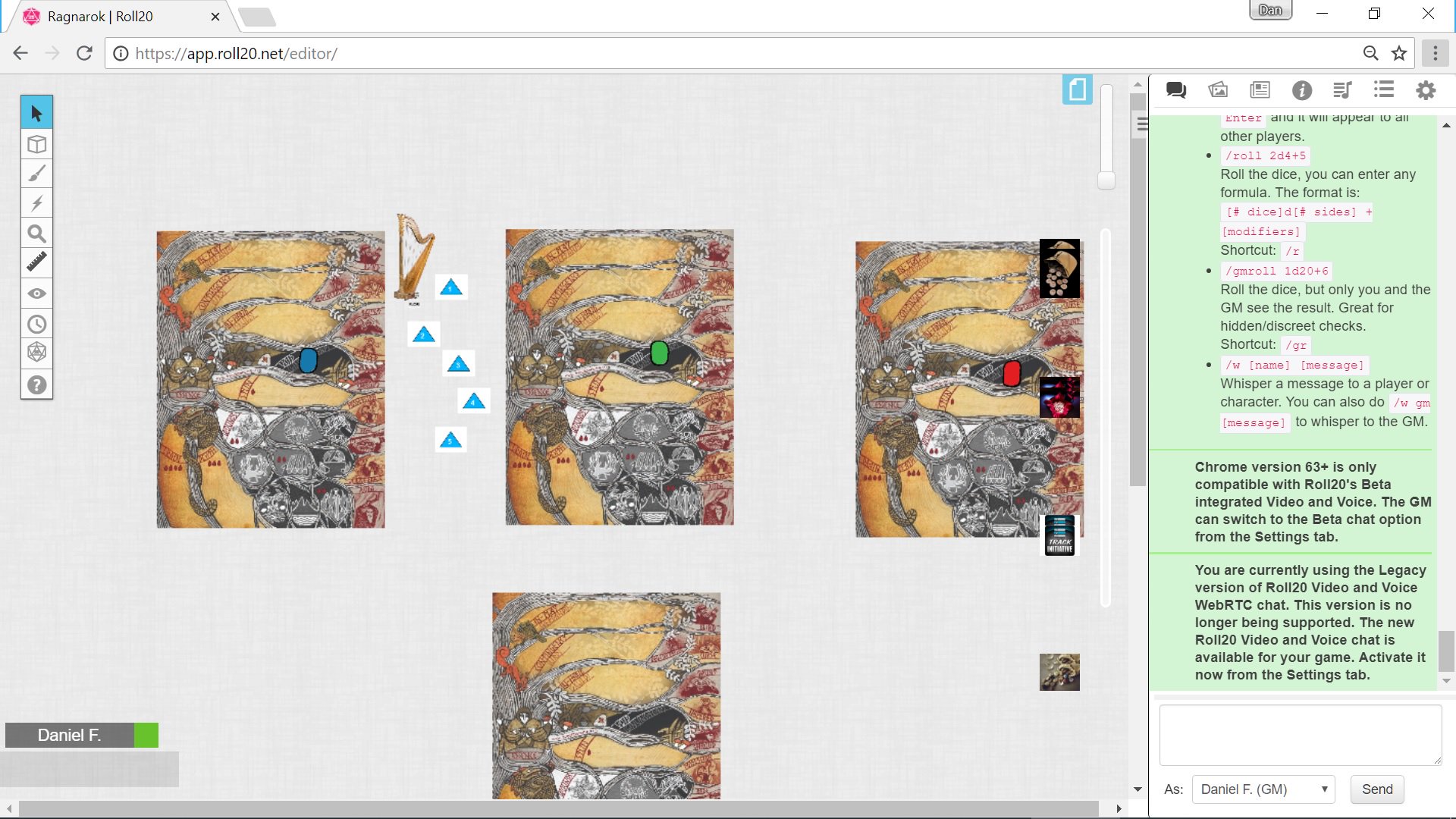 For the second Roll20 game, I am the only one with GM access. That's where we do our hex battles and such and where all of the actual handouts are handled. So while playing, we have the first roll10 game open (playmats) and then open the second INCOGNITO mode in Chrome for combat.